---
Ordering Information
Please read this before ordering. Do not order parts that you do not intend to keep. If you are just curious look at the pictures and go with that. It takes time and manpower to type orders, package, insure and ship parts. Additional time is required to receive, inventory, check, restock and issue refund checks. These operations cost money. To offset the direct cost of handling returned merchandise that has been correctly shipped a 20% restocking fee will be charged to all returns. Permission must be obtained in writing before returning any merchandise. Exchange or refunds will not be made later than 30 days after purchase. COD shipments will not be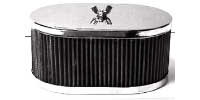 accepted. There are no exceptions.
Orders mailable to your town will be sent parcel post or ups. If your order is too heavy to meet normal postal requirements we will ship it to you via the best way. Do not send currency or stamps. The best and quickest way to receive your parts is to send a post office money order, bank draft or certified check. Personal checks are accepted but orders will be held until the check has cleared. Your mail carrier will buy a post office money order for you on a rural route. California residents add 8.25% sales tax to all orders You may pay postman the postage when you receive your order.
Parts Availability
Many of the parts listed in the catalog are manufactured in small highly specialized shops. Some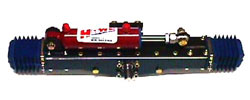 of the parts are made in small quantity due to the limited sales of specialized high performance parts Sometimes we miss our projected forecast and run out of certain parts. Bear with us, we will do the best possible job in supplying you with super great hard to get parts.
Prices
Due to unsettled world conditions, prices of shipped merchandise may vary from our published prices. Prices will be those in effect at the time of the shipment. German Auto will not be responsible for any incidental or consequential damages including direct or indirect labor, towing, lodging, garage, repair, medical or legal expense in any way attributable to the use of any item in this catalog or to the delay or inconvenience caused by the necessity of replacing or repairing any such item.
Back Orders
If for any reason there is a delay in filling your order, a post card notice will be sent to you stating approximate date of shipment.
Printing Errors
Although every effort has been made to proofread all copies prior to publishing this web site, we do not accept responsibility for any topographical errors either in pricing or content.
Freight Claims
All goods shall be considered to be delivered to the purchaser when they are placed in the hands of the carrier and cosigned to the purchaser. All claims unless, damage or destructed must be made by the purchaser to the carrier.
Returns and Exchanges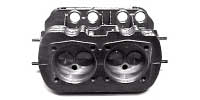 Permission must be obtained prior to returning merchandise for exchange or refund. Contact our order desk for a return control number before returning any merchandise. All authorized returns must be shipped pre-paid. Unauthorized returns and COD's will not be accepted. Exchanges and refunds will not be made after 30 days of purchase.
---